January 23, 2022 at 7:57 am
#26055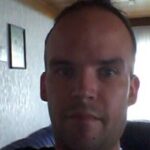 SlaveNiklas
Participant
Hello,
i am a submissive since i was a teenager, of course im not knowing anything about bdsm and femdom.
I started to get informations about the whole stuff when i was 19 years old and so it goes deeper and deeper and i noticed that i am absolutley into it.
The last time i have served is about 1 year ago.
Greetings
slave niklas