May 20, 2021 at 5:06 pm
#12471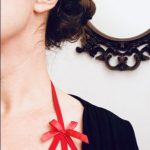 MlleSadie
Participant
Hi Johan,
Thank you for your reply. Of course you are welcome to comment! 🙂
If I understand correctly, you add nuances to the research findings; In your personal experience, it's not only the woman who feels better stability and deeper intimacy when the power imbalance is in her favor, but also the man (at least into the context of an FLR)? This makes sense. For a submissive man, FLR offers the opportunity to open up with his partner and to feel fully understood and accepted (even loved?) … which is certainly conducive to a more intimate and stable relationship.
Having said that, I'm more interested by the female perspective here. May I ask you if, during your past FLR experiences, you felt that your female partners shared these feelings as well? Do you know if the search for better stability or more intimacy was one of their motivations to continue such a relationship?
Thanks again for sharing!
Mademoiselle Sadie