October 25, 2021 at 4:16 pm
#20324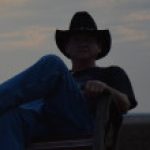 JC
Participant
Greetings My Lady.
I am south of Colorado Springs, CO. I am a mature but young at heart and mind 63 year old retired military and Registered Nurse currently (and almost complete) with my BSN. I am independent, homeowner and in a few months debt free except my home.
I am adventurous in every sense of the word. In fact I just returned from Mexico last month after getting my scuba open water certification.
I am seeking a full time relationship. With all that implies. If what I have to offer seems of interest to you, then please (smile) contact me.
I anxiously await your response.
JC