November 20, 2021 at 11:41 am
#21699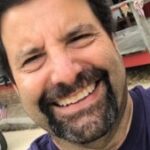 adventureseeker
Participant
Good morning,
I was in an FLR for about 2 years, however, the dynamic ended when Mistress moved overseas for her job. Circumstances didn't allow for me to follow her. I was basically a service sub in an FLR and tended to Mistresses needs, whatever they be. She was a high powered attorney and I tended to the house and all things in the household, cooking, cleaning, shopping, etc. I was a sexual servant to Her kinks and fetishes. And I didn't want for anything.
I am looking for something similr or close to it. I am fit, run 3 miles a day, enjoy cooking, good conversation, good wine and reading.
I hope we can start some initial dialog?