July 23, 2022 at 1:02 pm
#37604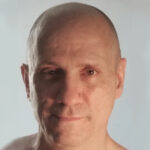 stuartM
Participant
It can be frustrating and lonely, especially for those of us who are older. But they are certainly out there. If you are anywhere near a city that has a chapter of ClubFEM, I highly recommend attending one of their "munch" get togethers.
I avoided the "scene" far too long, hoping I would meet Madame Right through on-line personals. I finally got up the nerve to go to a munch, in NYC, which was immediately worthwhile. So, I continued to go to them, and volunteer to be a server/butler at their private parties. I ended up in a dating relationship with someone I had met at the first munch. But she had to move far away. Not everyone who attend such events is looking for a partner, as many already have them, or simply remain single by choice, but still want play partners.
If there is any sort of D/s society near you, meeting real people in real life worth the effort.